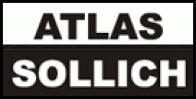 ATLAS-SOLLICH Electronic Systems was established in 1983 year. Measurement Instruments designed and produced for electrochemistry and corrosion needs are present from beginning of development of the firm.
We made an instrument to measure impedance spectra - ATLAS 85 set in 1985 first in Poland. We used new technology, in that time, of device control in real time by PC computer (IBM PC XT). Designed the set of application provided programming of course of measuring process, control of the set, registration of results, graphical presentation of results, analysis of received results and print of reports.
Thanks to continuous development as well as quality and precision of our instruments we have become a leading firm in the Polish market producing electrochemical research equipment. Confirmation of high quality of our instruments is constant collaboration with the majority of higher schools and Institutes of Scientific and Technological Research engaged in materials engineering, corrosion, electrochemistry, and exploration and exploitation batteries and cells.
Particularly we appreciate of cooperation continued from years with Gdansk University of Technology and common participation in designs financed by European Union. We are developing our instruments by years of activity and we are extending the activity by new branches of designing and production.
All produced devices are designs of our Constructors and the firm has protective certificates and obtained patents for many of the solutions applied in them.
We are taking willingly new and difficult challenges which the modern technique and technology are putting up in front of us.
Currently, the firm is implementing the project "Development of the firm ATLAS-SOLLICH ZSE through the implementation of innovative technologies leading to the creation of a new product", as part of the Regional Operational Program of the Pomeranian Voivodeship for the years 2014-2020. Competition number: RPPM.02.02.01-IZ.02-22-001/16